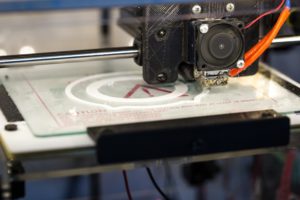 PolyUnity leverages 3D printing and code-generated design frameworks to develop low-cost, high-fidelity medical simulation task trainers.
The goal is to provide clinical personnel with real-life medical simulation products to validate clinical techniques and provide access to a simulation environment prior to a live patient setting. 
Eastern Health has entered into a partnership with PolyUnity which will see collaboration on new designs that will maximize design introduction to a health–care setting and enhance success of new and existing products. The partnership will result in royalty payments to Eastern Health and access to 3D models designed through the collaboration at a reduced cost. In return, Eastern Health will provide PolyUnity with technology support and space to implement 3D printing model design and operations.