Cancer Screening Program (Health Connect)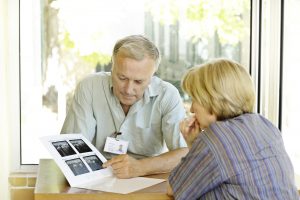 Eastern Health is consolidating the three cancer screening programs (breast, cervical and colorectal) and has proceeded with the design and development of a comprehensive screening database that will allow each screening program to run their own individual screening campaigns, while sharing the same underlying screening Information Technology infrastructure. 
Eastern Health is partnering with the Newfoundland and Labrador Centre for Health Information, Deloitte and MOBIA Technology Innovations to enhance cancer screening processes using Deloitte's Health Connect platform.
The project is a modernized software solution that will enhance cancer screening management, consolidate various screening programs, expand analytics and insights, and improve targeted citizen communication to increase early detection rates.  
Health Connect as a cancer screening management platform can be the first step in a multi-phase approach to innovation investments to improve health outcomes. Health Connect is also a broader care management platform that provides an end-to-end solution to address various points along the cancer journey – both for patients and health service providers – and can leverage other analytic components to become a full enterprise health platform.