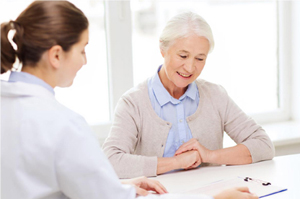 The FLOW study is being carried out to see if semaglutide can reduce the worsening or progression of kidney disease in people with type 2 diabetes. Semaglutide is already approved in some countries to treat type 2 diabetes.
The flow study is undertaken by the Clinical Trials Division.
Project duration
This project has a duration time between three and five years (3-5 years).
What are the benefits the FLOW study?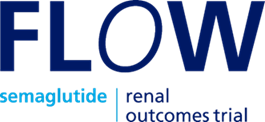 Participating in the Flow Study allows patients to:
take a more active role in their own health-care;
get regular expert medical care at health-care facilities;
have more time with the study staff to discuss healthy lifestyle choices;
receive the trial medication for free; and to
help others by contributing to medical research.
What are the potential drawbacks?
There may be some potential drawbacks to taking part in FLOW. For instance:
Patients may experience side effects. The most common side effects of semaglutide are nausea, diarrhea, and vomiting.
The study medicine may prove to be ineffective against kidney problems.
The study may require more time and attention than normal treatment, and may include extra clinic visits or more complex treatment requirements.
You may be reimbursed for travel expenses associated with taking part in this study. As well, you may be supplied with ancillary products while in the study such as a glucometer and testing strips.
Additional information
This study is directed by Dr. Christopher Kovacs via Laura Genge, research coordinator. If you are interested, please contact the Patient Research Centre at: 709-777-6996.
If you have any questions about your rights as a research participant please contact the Health Research Ethics Authority Office at 709-777-6974 or email: info@hrea.ca.
This study is being sponsored by Novo Nordisk, a global health-care company with more than 95 years of innovation and leadership in diabetes care.